Infant & Baby Diapers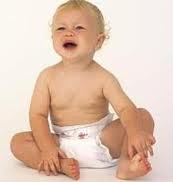 Baby diapers are designed for maximum absorbency. They fasten with tape tabs and provide the highest level of protection. These products are designed for a large amount of urine loss. Diapers are your best bet for excellent overnight protection. If you are experiencing leakage, you might want to consider using a Diaper Doubler, which is essentially a liner that goes inside the diapers to absorb any extra fluid. If you child is growing out of baby diapers, we carry a Tena Youth Brief that can be found in our Adult Diapers and Briefs section.
Curity® Ultra Fits® Baby Diaper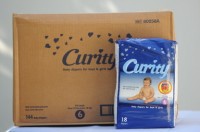 Curity® Ultra Fits® baby diapers, formerly Tender Touch, provide the protection and comfort generations have relied on from Curity brand products.
These high quality, latex-free, baby diapers provide all of the protection of the brand name diapers but are available in economical case quantities.
Cloth-like cover for comfortable fit.
Soft, breathable sides for added comfort.
Pop-up leg gathers for improved leak protection.
New! Refastenable Grip-tabs for easy inspection & adjustment.
Available sizes:
CURITY™ ULTRA FITS™ Size 4 – Large, 22-35 lbs., 24/Bag,
8 Printed Bags/Case Packaging, 192 /Case, Item#P80038
CURITY™ ULTRA FITS™ Size 5 – X-Large, over 30 lbs., 22/Bag,
8 Printed Bags/Case Packaging, 176 /Case, Item#P80048
CURITY™ ULTRA FITS™ Size 6 – XX-Large, over 35 lbs., 18/Bag,
8 Printed Bags/Case Packaging, 144 /Case, Item#P80058