About Us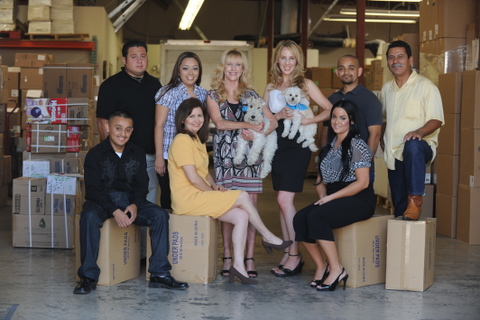 Swim Diapers for Adults, Underpads, Serenity Incontinence Products and More
Get protective underwear and adult diapers online from the privacy of your own computer with DiaperFetch. We carry a huge variety of bariatric diapers, diaper doublers, adult briefs and more for your convenience. With affordable prices and fast shipping, we're your friendly resource for these "life essentials" that are otherwise hard to find, expensive to buy and no fun to purchase!
DiaperFetch understands the challenges of incontinence. We're committed to assisting our customers and caregivers with having the necessary resources for an active, full life without the burden and embarrassment of inadequate undergarments. Since 2001, our family business has grown from a home-based company to a large facility with more than 2,000 satisfied clients. We're still family owned and operated, however, and dedicated to the same values that inspired us to open Diaper Fetch in the first place.
From Tena Briefs, Coviden diapers to Chux Pads, reusable swim diapers to bedwetting alarms, and adult pullup diapers to training pants for teenagers, we have it all. We stock depends pullups, diaper doublers and even a full range of products for toddlers too, including toddler pullups and more. Have a question? Don't see what you need? Get in touch to speak with one of our experienced, professional staff members to help.
Explore our website today-and discover why we're the choice for so many families and assisted living staff nationwide.
How did you come up with the name DiaperFetch?
We are glad you asked! DiaperFetch is a combo of what we deliver with a nod to our furry friends that are part of our company culture. We have two dogs that come to work with us every day, Twinkie and Indy. Twinkie is a 5 lb Maltese mix and Indy is 15 lb fox terrier. We consider them to be our company mascots, since they do little else besides lying in the sun all day, greeting customers and looking cute. Indy, the dog on the right, is the inspiration for our logo, and he keeps on asking for compensation. I will keep feeding him dog treats until he shuts up about it : ). As for Twinkie, she doesn't really earn her keep. So, it's good that she's an excellent lap warmer.
Our commitment to care and customer service:
To show our commitment to quality care and the highest level of customer service, we became accredited by the Accreditation Commission for Healthcare (ACHC) in October 30, 2008. Accreditation is a fancy word for the process in which an independent organization evaluates a healthcare provider and certifies that the healthcare provider meets certain quality standards. Organizations that have earned accreditation are the most serious about maintaining the quality of services and products they provide.
Click here to read some of our Customer Testimonials.