Ideal Brands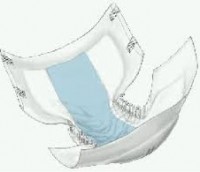 Briefs, also called adult diapers, are designed for maximum absorbency. Adult Briefs are designed specifically for those individuals that experience bladder incontinence and bowel incontinence. They fasten securely with tape tabs and provide the highest level of protection. If you are experiencing leakage, you might want to consider adding a liner to your diaper. Our pads, liners, and shields category has an array of products available for this purpose.
Ideal Adult Brief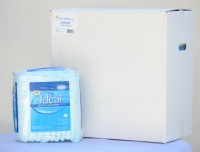 Our adult diapers are perfectly fitted for both men and women. Ideal Brands briefs are fit for all types of incontinence, usually caused by aging, stress or urge.
All of our products are made to meet the needs of those with mild to heavy incontinence, as well as those with bowel incontinence. Our adult briefs have features such as Wetness Indicators. Our briefs lines are Latex Free, and they are dual core to provide better absorbency. High quality standard is used in manufacturing our adult diapers to offer dependable products to consumers as their satisfaction is first.
The ULTRA Series brief line provides high level of absorbency, dryness and comfort with added extra Super Absorbent material, added extra fluff. The Ultra brief line is designed with Frontal Tape with a larger tape landing zone and Leg Gathers.
Available in sizes:
Youth 15 to 22 inches (38 to 56 cm) Off-White Item#PIC4060
Small 20 to 31 inches (50 to 79 cm) Green Item#PIC4062
Medium 31 to 44 inches (79 to 112 cm) White Item#PIC4064
Large 44 to 58 inches (112 to 148 cm) Blue Item#PIC4066
X-Large 56 to 64 inches (142 to 163 cm) Beige Item#PIC4068