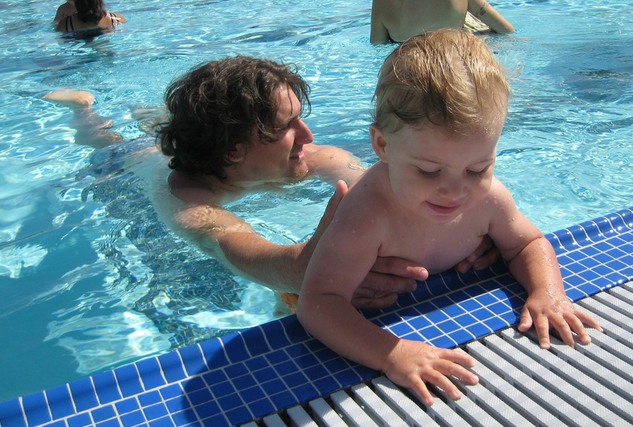 Reusable Swim Diapers
Teaching your child how the world works is exciting. It is a learning experience for you as the parent as much as it is for your kid. As you help them become acquainted with the water, you are doing more for them than just adding another fun activity. When your child knows how to stay afloat in the water, it gives you greater peace of mind near bodies of water. Swimming is also great exercise, and many kids love it. It is a great way to beat the heat, and keep children active. Some kids don't take easily to the water, however. Repeated efforts, plenty of patience, and gradual immersion is the recipe for getting your little one comfortable in the pool. Don't forget to take precautions though – floaties if they will be left alone, sunscreen of course, and a swim diaper for the very young.
Swim Without Worry
If you are looking to teach your toddler how to swim, and get the basics of water safety, a reusable swim diaper could be your best ally. Watch their face light up with glee as they first experience the magical sensation of weightlessness, while maintaining the peace of mind that a swim diaper provides. Shop online today to get started!