FAQ's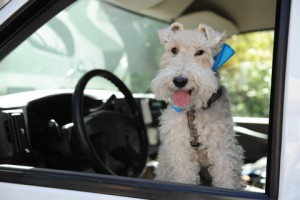 Here is a list of Frequently Asked Questions:
1) How long will it take to receive my order? Where is my order?
We will have your order to you in two shakes of a errr…dog's tail. That being said, delivery times vary based on your location. You will receive an e-mail confirmation of your order as well as a tracking e-mail with a tracking number so you may track your package's progress as soon as it is shipped out. Packages are usually shipped out the same business day if the order is placed before 2 pm PST.  If an order is placed on Friday or during the weekend, it will ship out the next business day. It generally takes between 2-7 days to receive your order.
2) Does DiaperFetch by KKMS ship outside of CA?
Yes, DiaperFetch by KKMS ships via UPS ground to all states in the Continental U.S. We do not deliver to P.O. Boxes. We do not ship internationally at this time.
3) How do I make a change to my incontinence supply order?
All orders are processed to our warehouse immediately and cannot be canceled.
4) What types of payment do you accept?
DiaperFetch by KKMS accepts PayPal, Visa, MasterCard, American Express, and Discover.
5) What if I am not home to receive the delivery?
If you are not at home at the time of delivery to sign the delivery receipt, UPS will leave the deliveries on your porch if the driver feels the area is safe.
6) How do I make a complaint?
DiaperFetch by KKMS hopes that our customer service exceeds your expectations, but if you feel that you need to make a complaint, please contact the office at 1.800.971.1034 and ask for the Customer Service Supervisor.  We will try our best to resolve the problem to your satisfaction.
7) Can I walk-in and pick up supplies at your store?
Yes. Walk-ins are always welcome. It is recommended that you call the office first before coming in so that we can have your supplies ready for you and make sure the requested items are in stock.  Our address is 165 Lewis Road, Suite 10, San Jose, CA 95111. Our customer service hours are from 7 am-3:30 pm (Monday-Thursday). We are closed on weekends.
8) Can I order products over the phone?
Yes!  Customer Service representatives are available to take your orders Monday-Thursday 7 am to 3:30 pm PST at 1.800.971.1034.
9) What items can be returned? What is your return policy?
We only accept complete cases with no unopened packages. Individual packs are not returnable. Please click here to read our complete return policy.
10) What if I need help deciding which products will work best for me?
Please contact one of our friendly customer representatives, and they would be happy to assist you in finding a suitable product based on your particular situation. Customer Service representatives are available Monday-Thursday 7 am to 3:30 pm PST at 1.800.971.1034. If you are calling during non-business hours, please leave a message on our confidential voice mail, and your call will be returned the next business day.
You can also refer to the Guide to managing incontinence which helps pinpoint the products that will work best for you. In addition, refer to our resources and education section to learn more about how our products can provide you with an incontinence solution.
11) What name will show up on my credit card statement?
DF by KKMS will show up on your statement as the vendor name.
12) What if a product is out of stock?
Product Inventory is updated on a daily basis. If an item is out of stock, please contact us at 1.800.971.1034 or e-mail us at [email protected] so we can give you an idea of when the item will be back in stock or help you find a suitable replacement.
13) How do you protect my privacy online?
DiaperFetch by KKMS does not store any of your personal information on this website. All transactions are processed through Pay Pal which is VeriSign SSL certificate secured and encrypted. Also, our website is secured by a Go Daddy SSL certificate. GoDaddy.com SSL certificates support both industry-standard 128-bit (used by banks to safeguard sensitive data) and high-grade 256-bit SSL encryption to protect online transactions. In order for SSL security to work, you must use an SSL enabled browser. Most Netscape and Explorer browsers, version 3.x and later, support SSL. If you have any concerns about placing your order online, please order by phone 1.800.971.1034.
14) Do your customer service representatives speak Spanish? Do you speak any other languages?
Yes, DiaperFetch by KKMS has customer service representatives that are bilingual in English and Spanish.  Se habla español. We also utlitize a translation service so that we may assist you in any language that you speak.
15) Where do I locate your HIPPA Notice of Privacy Policy? 
You can locate the most current update at this link: http://www.diaperfetch.com/privacyrights/.