Reusable Swim Diapers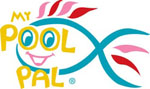 Swim-sters/Unlimited Possibilities UP360 reusable special needs swim diapers are perfect for anyone who requires a diaper while swimming. Plus, since they are designed to be worn discreetly under a swimsuit while helping prevent harmful bacteria from entering the water, they are perfect for individuals with bowel incontinence. All Swim-sters products are designed with features such as elasticized leg and waist bands, and advanced fabrics that help turn a simple diaper into a powerful bacteria blocker. (read more)
Children and adults with special needs can have a safe and carefree experience in the water thanks to Reusable Swim Diapers from My Pool Pal. The professionals at My Pool Pal carefully considered the distinctive requirements special needs swim wear needed to fulfill, and then designed Reusable Swim Diapers that met or exceeded every one.
Swim-sters Swim Diapers Reusable make participating in water activities possible and enjoyable for children and adults with special needs, allowing families to spend quality time together and create memories that last a lifetime. My Pool Pal Reusable Swim Diapers have also provided special education students access to aqua therapy and pool time without compromising their safety.
Swim-sters special needs Reusable Swim Diapers are perfect for anyone who requires a diaper while swimming. Plus, since they are designed to be worn discreetly under a swimsuit while helping prevent harmful bacteria from entering the water, a Reusable Swim Diaper is perfect solution for individuals with bowel incontinence. Reusable Swim Diapers are available in a wide variety of sizes and colors. My Pool Pal Reusable Swim Diapers fit an average weight of 40 lbs up to 141 lbs and come in blue, white, and pink.
Unlike other Swim Diapers Reusable that are bulky, Swimsters Reusable Swim Diapers do not absorb liquids. Results from independent testing show that our Reusable Swim Diaper effectively contains solids and helps prevent harmful bacteria from getting in the water.
Reusable Swim Diapers are also tested and approved for use as an extra barrier when use with disposable diaper products. All My Pool Pal Reusable Swim Diapers are Latex-free.
Reusable Swim Diapers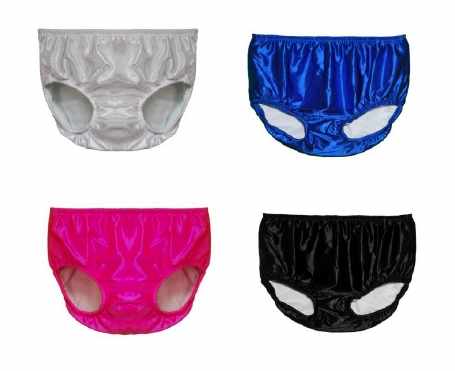 We carry reusable swim diapers for Youth and Adults from 40 lbs to 140 lbs in Pink, White and Blue.  They are meant to be worn under swim suits to contain waste.
Features include:
My Pool Pal swim diapers don't come apart in the water and clog pool filters.
My Pool Pal swim diapers don't absorb water and add extra weight. Traditional diapers are meant to soak up liquids. That's their job. But our diapers do just the opposite. Their job is to contain solid waste. So they don't absorb pool water and take on extra, dangerous weight.
My Pool Pal swim diapers can help stop the spread of recreational water illnesses like E. coli.
Features such as elasticized leg and waist openings and advanced fabrics – make our diapers rugged bacteria blockers. An independent university study found they can help reduce bacteria released into water by up to 98 percent.
Available in sizes:
Size Chart
My Pool Pal Special Needs Swim-sters Swim Diaper
Size
Waist
Leg
Avg. Weight
XS
6/8
17-24″
11-17″
40 – 58 lbs
S
8/10
18-27″
12-18″
59 – 74 lbs
M
10/12
20-30″
13-19″
75 – 89 lbs
L
14/16
21-32″
14-20″
90 – 118 lbs
XL
18/20
22-34″
15-21″
119 – 141 lbs
*Available in Pink, White, Blue and Black.
*** If you require a larger size than what is listed here, please click here for our Adult Swim Diapers page.
#P3901 MY POOL PAL PINK XS 6/8
#P3902 MY POOL PAL PINK S 8/10
#P3903 MY POOL PAL PINK M 10/12
#P3904 MY POOL PAL PINK L 14/16
#P3905 MY POOL PAL PINK XL 18/20
#P3906 MY POOL PAL BLUE XS 6/8
#P3907 MY POOL PAL BLUE S 8/10
#P3908 MY POOL PAL BLUE M 10/12
#P3909 MY POOL PAL BLUE L 14/16
#P3910 MY POOL PAL BLUE XL 18/20
#P3911 MY POOL PAL WHITE XS 6/8
#P3912 MY POOL PAL WHITE S 8/10
#P3913 MY POOL PAL WHITE M 10/12
#P3914 MY POOL PAL WHITE L 14/16
#P3915 MY POOL PAL WHITE XL 18/20
#P05-BK-XS UP360  BLACK XS 6/8
#P05-BK-S  UP360  BLACK S 8/10
#P05-BK-M  UP360  BLACK M 10/12
#P05-BK-L  UP360  BLACK L 14/16
Note: This product is not returnable due to health regulations unless the size shipped varies from the order placed.